Brandt Finding Success with FormsPro Mobile Forms
Brandt got its start in the 1950s and has served their customers with expert technicians and fantastic customer service. According to Brandt, "[we] offer full-service solutions as a single provider to large and complex construction and asset management projects." Click here to access the full case study.
T

he Cha

llenge:
Brandt was looking to enhance their operations with a no-code mobile forms solution to cut technical debt.

The Solution: FormsPro
The solution: FormsPro. FormsPro was able to integrate with Brandt's custom Field Service Management (FSM) tool and meet their technical needs. These needs include data logging, layout, and start up tasks to better coincide with the technician's work. FormsPro also helped Brandt in their safety division by helping streamline the process.
Brandt has been a FormsPro customer since November 2018. The teams at OmniByte and Brandt have had a great working relationship to help facilitate the use of FormsPro, and to help improve it.
---
Other solutions are not much more than a PDF form converter or an online PDF creator. The FormsPro product has a key differentiator: FormsPro allows us to easily transform the information entered into the forms into structured data that we can use.
Technology Program Manager
The Brand Companies
---
The Results: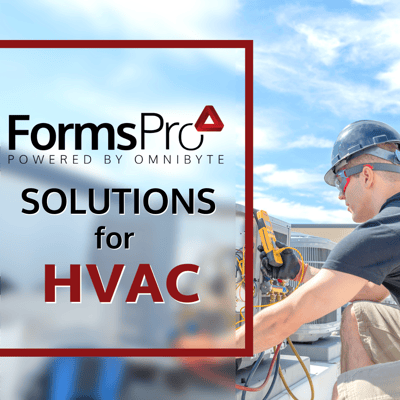 FormsPro helped Brandt increase work authorizations 44%. Leading to a $4.8 million revenue increase and a 43% increase in the number of forms submitted.
In 2021, Brandt was able to do an 8-hour rapid deployment of Covid-19 safety forms to technicians. This safety form allowed Brandt to produce a Covid-19 Daily check in form, helping employee self-report Covid. This initiative streamlined their return-to-work program. Brandt also created these extra forms: tool request/tool return, PTO, and Refrigerant tracking. Combined these tools make Brandt more efficient. OmniByte is proud to support organizations like Brandt and their field service technicians.