FormsPro Feature Focus: Reusable Sections
FormsPro was explicitly developed for technicians and mobile workforce users. Digitizing simple to complex forms and processes ensures that businesses can run more productive and leaner operations while prioritizing safety, data accuracy, and quality.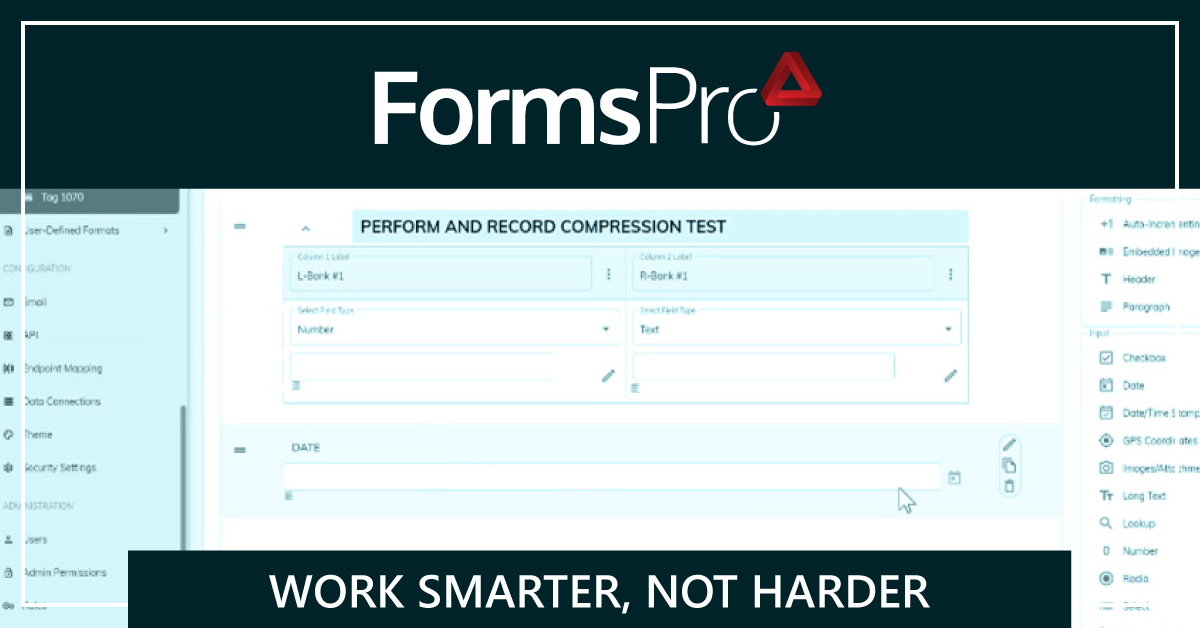 Typical challenges faced when considering moving to digital forms:

You have MANY operational forms so the thought of converting all of them is overwhelming. And you know there are more… you need the capability to create UNLIMITED
You need to find the TIME to digitally create, edit and manage these forms. This can be a very time-consuming, tedious and inefficient task.
Your IT team doesn't have BANDWIDTH or won't prioritize this project.
Many of your operational forms have the EXACT SAME ELEMENTS across a number of them.
FormsPro = FAST & EFFICIENT form creation!

FormsPro allows you to create Sections one time which can then be reused on unlimited forms, dramatically increasing your efficiency when creating new forms.

FormsPro Sections can include:

Any input type
Conditional fields
Not only can it contain conditional fields, but, each section can be conditionally presented based on another answer on your form.
Plus, when you make changes or additions to a Section, you'll have the option to update your forms with those changes automatically!
FormsPro Makes the Move to Digital Forms Easy
No-coding required. Reduce your need for IT resources so that you can get up in running in days, not months.
Reduce the time that it takes to create, edit and manage unlimited forms by leveraging the power of Sections.
Increase your form accuracy, consistency, and overall tech experience with FormsPro digital forms.
FormsPro helps our customers effectively and efficiently manage complex business processes and required paperwork —all done digitally with FormsPro. No other mobile forms platform offers the depth and breadth of functionality and deployment options that we do.